Carbon Capture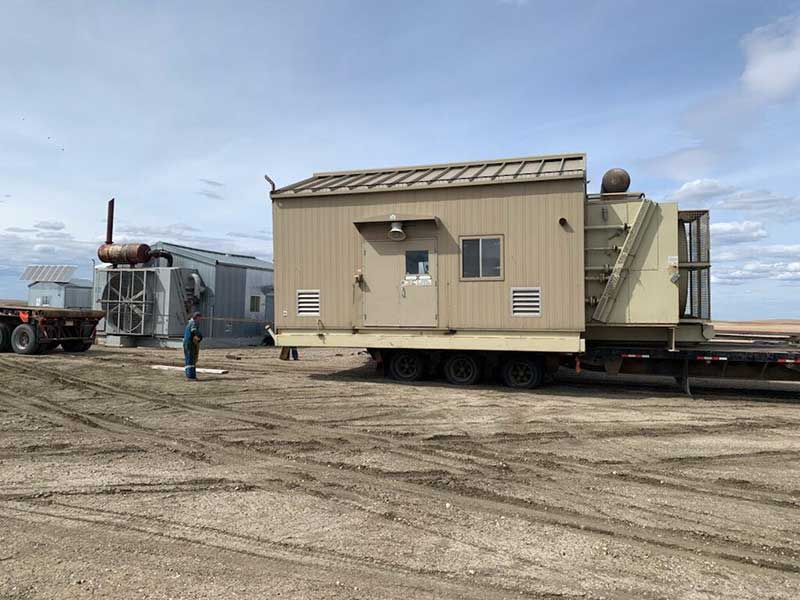 Through its subsidiary EnerCam Exploration Ltd. (EnerCam), Angkor has implemented the Evesham Carbon Capture Energy Project, initiated in Q1 2022.

The project captures by-product gas (methane, ethane, etc.) from production tanks which would otherwise vent into the atmosphere. This project ties in each tank with approved high density piping conduit, collects the gas, and transports it through its underground pipeline. The process then removes water, cleans, compresses, and transports the gas to a sales facility for a clean, dry, natural gas that is sold through provincial distribution channels to homes across the prairies in Canada.

The newly-installed compressor has the capacity to accommodate up to 3 million cubic feet per day. The initial field has 29 wells, of which 20 are currently producing while the others await some form of workover or service work. The team continues to look for additional wells that need a gas collection solution to reduce emissions. If the demand is sufficiently high, the compressor could be twinned to take up to 6 million cubic feet per day.

The project is expected to generate between $15k – $65k CAD per month. Keep in mind the capturing of emissions fluctuates daily and proceeds from the project are dependent on several variables such as the price of gas, total emission capture per day, number of well sites tied to the compressor station, and the amount of downhole gas (versus oil) associated with each wellsite.
Along with the financial benefit, the energy solution is part of a restructuring of Angkor to undertake projects in the resource sector of energy and minerals that meet specific criteria including:
Creating a fast track to recurring cash flow
Collaborating with professional teams already in place
Solving a problem in the energy and mineral sector, and
Implementing strong ESG (environmental, social, and governance) platforms